The Art Of Greek Cooking
Books
,
Miscellanea
Greek Gastronomy in 65 Traditional Recipes
Compiled by Aris Laskaratos, Theodora Pasachidou and Nikoletta Sarri
Translated by Kyra Stratoudaki
Designed by Michele Traversa
Cook like a Greek! Savour delightful, nourishing dishes and enjoy a healthy diet, the Mediterranean way!
An easy to follow, step by step guide to cooking traditional, delicious and nutritious dishes that have stood the test of time.
The Art of Greek Cooking has something for everyone. Whether cooking for every day or for a special occasion, add flavour to life and bring Greece to your plate!
From the Introduction
Greek cooking is an ancient art encompassing not only the flavours and ingredients of the Mediterranean diet but also the heritage. It goes back to the time when Greeks believed its basic elements to be gifts from the gods: cereal from Demeter, olive oil from Athena and wine from Dionysus.
[…] Using a range of local ingredients, recipes have been passed down the generations and cater for seasonal and regional variations. Along the way, Greek cooking has incorporated the influences of other peoples and cultures of the Mediterranean and beyond.
This book comprises sixty-five much-loved, traditional Greek recipes. These healthy and delicious, nutritional dishes for every day or for special occasions are the perfect introduction to the art of Greek cooking.
€19.00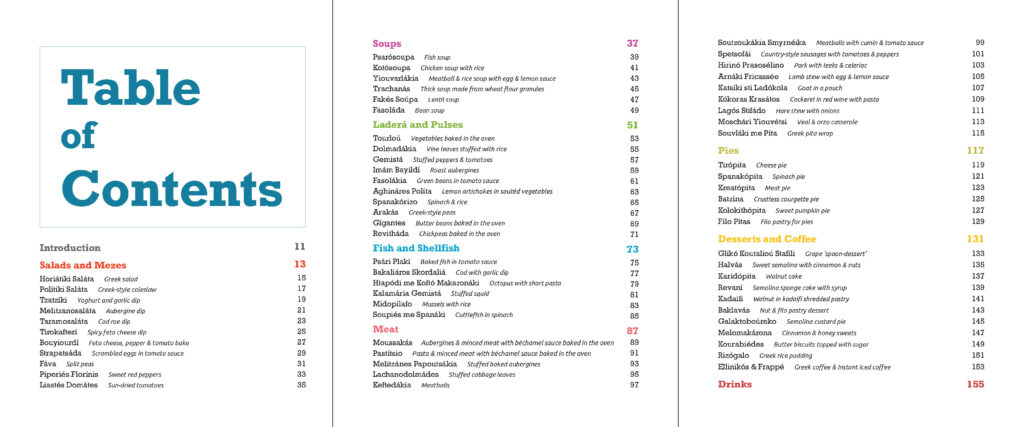 | | |
| --- | --- |
| Weight | 0.550 kg |
| Dimensions | 17 × 21 cm |
| Pages | 160 |
| ISBN | 978-618-5369-76-7 |